Vaping - It's Not Just Air
We've all heard of e-cigarettes and vaping. Many believe it is better than smoking cigarettes. It has become very popular among young people for a variety of reasons including the ease of hiding the device, the taste and aroma, and the "coolness" factor. The fact is simple, vaping is highly addictive, especially to young people. Below are some dangers as listed on https://stopthevapemissouri.org/, a campaign started by Governor Mike Parsons to educate Missourian's about the facts of vaping.
We are doing our part to educate students on the dangers of vaping. Please follow our Facebook page as we post regular updates on this important topic. https://www.facebook.com/LonedellR14SchoolDistrict/
---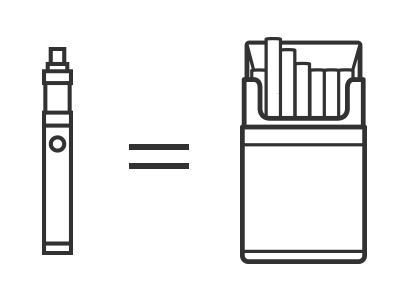 It Doesn't Add Up
According to the product website, a single JUUL cartridge is roughly equal to a pack of cigarettes, or 200 cigarette puffs.
Chem 101
Vapes may taste good but those flavors come at a price. Vape juice can contain toxic chemicals such as formaldehyde (the stuff they use on dead bodies), acetone (paint thinner), and diacetyl (a common chemical used to give foods a buttery flavor causes a condition called "popcorn lung" when inhaled).
Heavy Metal
When a vape liquid super heats, small amounts of heavy metals can be mixed into the vapor such as (but not limited to) lead, nickel, tin, and manganese. These heavy metals embed themselves in your lungs and wreak havoc on your body's cells, causing them to malfunction, and destroying them from the inside.