Read Across America Week 2/28 through 3/4
We will be celebrating Read Across America Week beginning February 28 through March 4. This is a great week to reinforce the love of reading with your students. Here are some ways to make reading together fun.
UNDER MONDAY, February 28
Read UNDER something! Try reading under a table, desk, or box.
COMFY TUESDAY, March 1
Enjoy a book while you're in PJ's under the covers. Read tucked into a sleeping bag or a blanket.
WHISPER WEDNESDAY, March 2
Whisper read today. Find a place you can use your voice to read aloud in a whisper.
FUR THURSDAY, March 3
Read with or to a stuffed animal or pet.
FRIEND FRIDAY, March 4
Grab a friend and take turns reading together.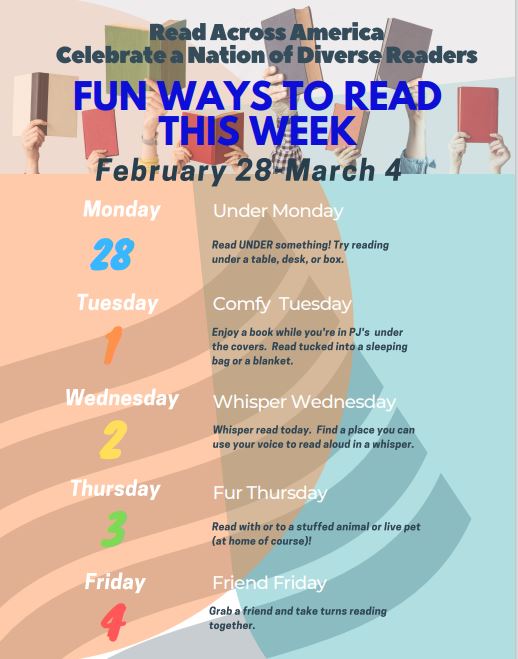 For more tips and tricks, click the link below.
https://www.nea.org/professional-excellence/student-engagement/read-across-america/support-your-readers/reading-tips